When Beaver Creek's world-famous groomers melt into lush meadows, a whole new side of Beaver Creek's beauty and recreation are revealed, most especially, a gamut of wildflower-lined hiking, biking and horseback-riding trails. The weather and temperature is also spectacular. Thanks to high elevation and lack of humidity, the days are warm and the nights are refreshing. In addition, Beaver Creek's charming base village becomes a place to enjoy open-air festivals, shopping, concerts and much more.
Located in Colorado's Gore Range near vail, Beaver Creek is a self-contained mountain resort just 2.5 hours from Denver International Airport and a quick 30 minutes from Eagle County Regional Airport. There are two other villages, Bachelor Gulch and Arrowhead, also offering luxury lodging options in picturesque, peaceful settings. All three villages are interconnected by a system of hiking and biking trails, roads and a summer chairlift, providing a unique mountain vacation experience similar to what can be found in the Alps.
Avon, the town at the base of the mountain, offers additional—and generally more affordable—dining and lodging options, as well as a bit of nightlife and off-mountain activities.
Beaver Creek resort in the summer
All Beaver Creek accommodations provide convenient basecamp for every type of summer mountain adventure. Whether you're river or mountain-biking adrenaline addict or looking to take in the sights with your family, Beaver Creek has it all. Plus, like the winter, the resort doesn't experience many crowds. Top summer activities include hiking, biking, horse-back riding and river sports like fly fishing, kayaking, stand-up paddle boarding and rafting.
Unique cultural experience like the Vilar Performing Arts Center and the Beaver Creek Children's Center set the resort apart from other mountain destinations. If you're looking for a rejuvenating mountain respite, Beaver Creek has some of the best spas in the Colorado Rockies.
Beaver Creek summer activities
Beaver Creek hiking trails
Beaver Creek offers tons of in-resort hiking trails, and the Beaver Creek Hiking Center, located in the Beaver Creek Summer Adventure Center in Beaver Creek Village, has information and maps for everything from gentle nature hikes at the resort to challenging backcountry trails for experienced hikers. The wilderness surrounding Beaver Creek has numerous hiking trails with views of the breathtaking Gore Range Mountains, seasonal wild flowers and alpine lakes.
14ers near Vail and Beaver Creek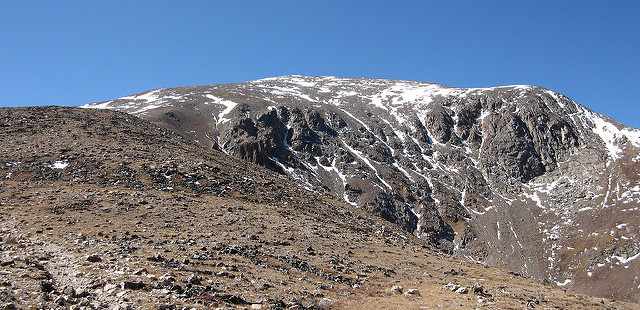 The most iconic 14er, aka 14,000-foot peak in the area is the stunning Mt. Holy Cross. Which can be seen due West from the certain aspects near the upper reaches of Vail rest, but it's also quite view-able from all over the Vail Valley. Getting to the 14,007 summit typically requires a three day backpack trip: one day hike in just below tree-line, overnight, hike to the top on day 2, hike down, overnight, hike back on day 3. Mt. Holy Cross is ranked 53rd highest in the state out of 54 14ers.
Additionally, Mt. Elbert, located between Leadville and Aspen, is a little more than hour's drive from Beaver Creek. This hike is considered to be one of the easier 14er treks, despite being the state's tallest.
Beaver Creek horseback riding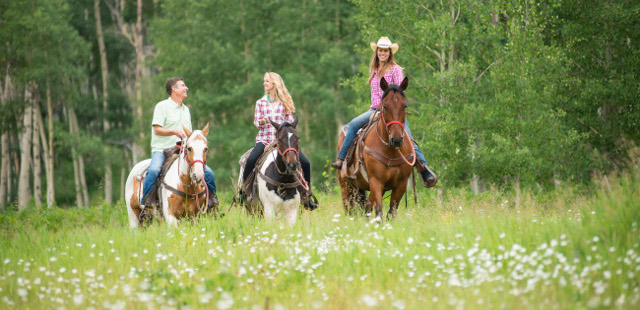 Horseback riding is one of the best ways to experience the American West, and Beaver Creek is no exception. Explore the Vail Valley on a guided trek while taking in views of the breathtaking Gore Range Mountains. Options include a one-hour ride all the way up to an all-day expedition, as well as wagon rides. For the ultimate experience, opt for a ride to Beano's Cabin, where you can enjoy a gourmet dinner in an authentic, rustic on-mountain cabin.
Beaver Creek Rodeo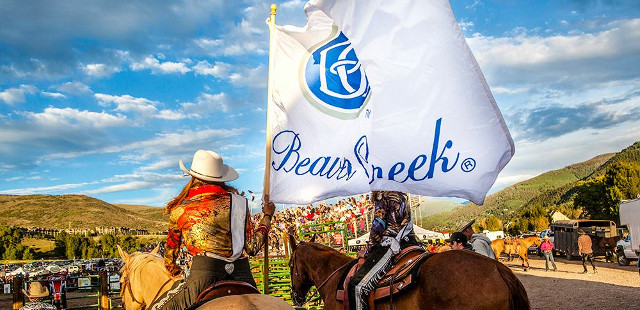 For some more horses and Western ambiance, don't miss the Thursday night Beaver Creek Rodeo presented by the Westin Riverfront & Spa. The 15th annual Rodeo series will feature Bareback & Saddle Bronc Riding, Team Roping, Barrel Racing and of course, Bull Riding! Get in on the rodeo action by signing up for the Calf Scramble, Mutton Bustin' or Burro Racing. Bring the whole family for pony rides, face painting, mechanical bull rides and tons of tasty food options offered by local restaurants beginning when gates open at 5 p.m.
2016 Dates (Thursday nights): June 23 + 30 July 7, 14 + 28 (no Rodeo on July 21st), August 4 + 11
Beaver Creek fly fishing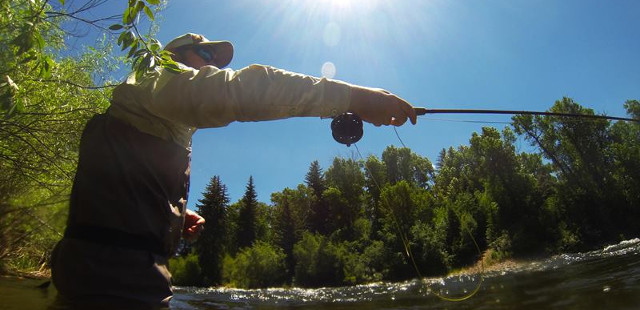 Whether you've never been fly fishing or you're a seasoned angler, you will love casting your line and wading the waters around Beaver Creek resort. If you opt for a guided expedition, professional guides offer insider tips on how to hook local trout in half-day and full-day excursions. Some of the great fishing spots near Beaver Creek resort include the Eagle River, Gore Creek, Roaring Fork River and the famous Colorado River.
Beaver Creek golf course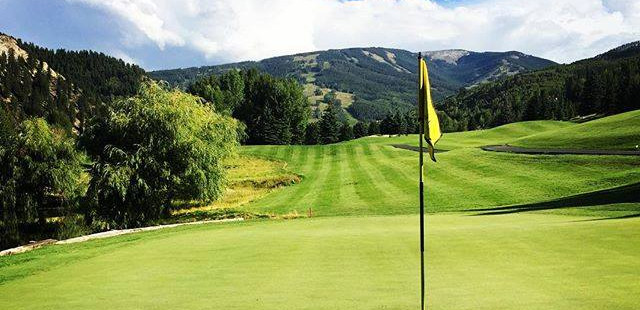 A golfer's mountain haven, Beaver Creek boasts three championship golf courses including the long-standing Beaver Creek Golf Club located in Beaver Creek proper, Red Sky Ranch Golf Club, a Greg Norman Golf Course, and the Tom Fazio Golf Course situated seven miles west of Beaver Creek.
Beaver Creek whitewater rafting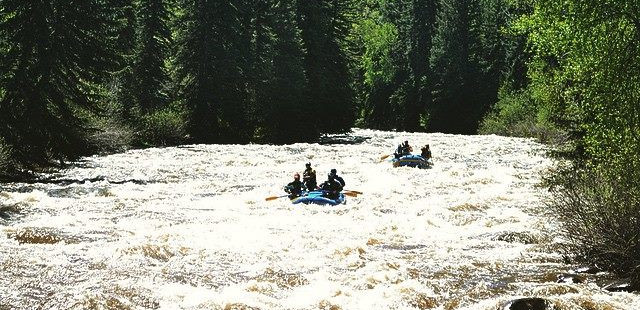 Rafting is an incredibly fun adventure, and there are great five rivers within 90 minutes from Beaver Creek resort. Rivers near Beaver Creek include the Colorado, Eagle and Arkansas, offering everything from scenic, serene flat-water floats to exciting class IV rapids through narrow canyons. Guided rafting adventures include everything you need: transportation, wet suits, equipment and a professional raft guide. Half-days or full-day expeditions with lunch are available from a number of rafting companies.

Beaver Creek kayaking
Kayaking can be an exhilarating adventure or a soothing outing, depending which river you paddle. From whitewater to serene flat water, Beaver Creek guests have plenty of kayaking experiences to choose from. Some of the great kayaking routes near Beaver Creek include the renowned Eagle, Colorado and Arkansas rivers. In addition to rental equipment, area river outfitters offer guided expeditions and instruction.
Beaver Creek Stand-up Paddle Boarding (SUP)
Stand-Up paddle boarding is becoming increasingly popular, and it's no wonder because it's great exercise and fun. SUPing, as it is commonly called, can be enjoyed on lakes and rivers alike, and the Vail Valley offers plenty of waters to paddle. Sports shops near Beaver Creek offer stand-up paddle board rentals, instruction and guided excursions for this easy-to-learn sport.
Beaver Creek downhill mountain bike park
In the summertime, ski trails turn into mountain biking trails at Beaver Creek resort, and since Beaver Creek's three villages are interconnected by roads and trails, you can pedal between villages. At select times, guests may haul their bikes up the mountain on the chairlift, or for the best exercise, pedal up the mountain on one of the many trails marked for biking. Whether you take the lift or bike up, you have an array of exhilarating downhill trails to cruise, including green, blue and a couple of black trails. When it's time for a break, stop in for a bite at Mamie's Mountain Grill. Mountain bike rentals are available at Beaver Creek Sports in Beaver Creek Village, including full-suspension mountain bikes and bikes for kids.
Beaver Creek cross-country mountain biking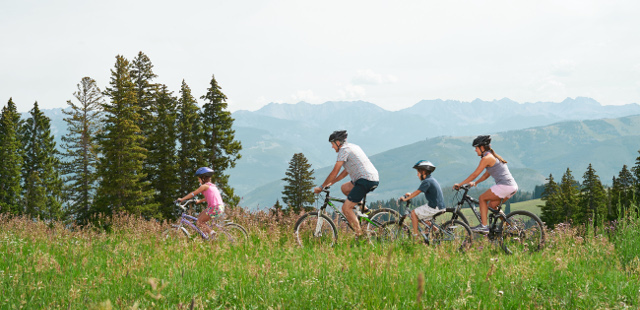 Beaver Creek offers on-mountain cross-country biking trails, so you can cruise up and down gentle, wide trails while getting great mountain views, and, if you're lucky, spotting wildlife. One of the best cross-country rides at Beaver Creek resort is the Village to Village Trail, a gentle three-mile ride along a wide multi-use trail ideally suited for beginner to intermediate bikers. Information and maps for Beaver Creek cross-country biking trails, as well as bike rentals, can be found at Beaver Creek Sports in Beaver Creek Village.
Beaver Creek road cycling
The Vail Valley that surrounds Beaver Creek resort offers incredible road cycling opportunities through the Rockies. Beaver Creek has easy access to a number of rides from easy up to challenging. In fact, Eagle County offers 58 miles of paved paths, not to mention the number or roads and highways you can bike. One of the most popular challenging rides is the Vail Pass Path, an uphill 8.7-mile ride that starts in Vail and ends at the top of the pass. Alternatively, you can shuttle a car to the top of the pass and cruise back down to Vail.