Beaver Creek is a quintessential ski vacation destination for families who love having plenty to do, great food and comfortable, convenient accommodations. This self-contained resort has everything you need right at your door, meaning parents get to relax and have as much fun as kids on a family vacation. As a sweet bonus, Beaver Creek resort passes out fresh-baked, gooey chocolate chip cookies to kids and kids-at-heart every afternoon at 3 p.m.! It's a perfect way to top off another great day on the slopes together.
Top Beaver Creek family-friendly ski lodging
Osprey at Beaver Creek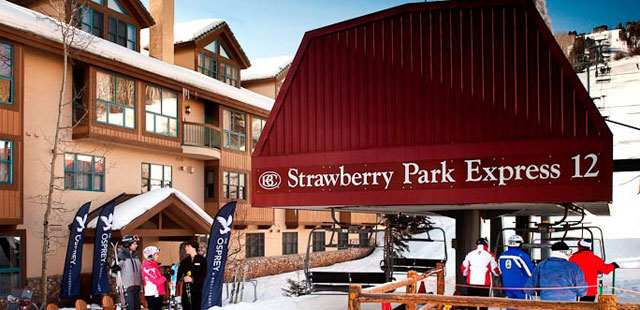 The
Osprey at Beaver Creek, A RockResort
is right at the bottom of Strawberry Park lift, which accesses great beginner terrain. This cozy mountain lodge offers handsomely decorated, family-friendly hotel rooms and suites, and amenities like an outdoor swimming pool, patio and hot tub.
Pines Lodge Beaver Creek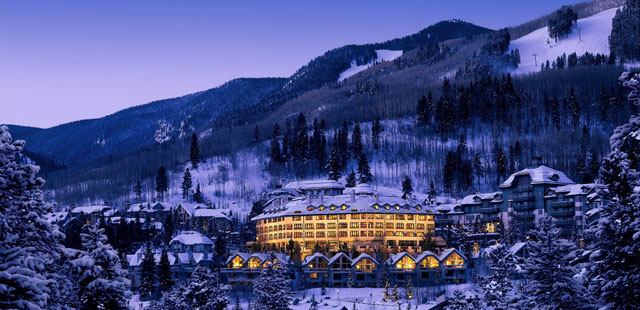 Pines Lodge, A RockResort
blends alpine lodge-style with luxurious comforts, all overlooking the ski slopes. This ski in ski out Beaver Creek lodge is home to the renowned Grouse Mountain Grill, and offers amenities like a hot tub, fitness facilities and a swimming pool. Pets are welcome at Pines Lodge!
Westin Riverfront Resort and Spa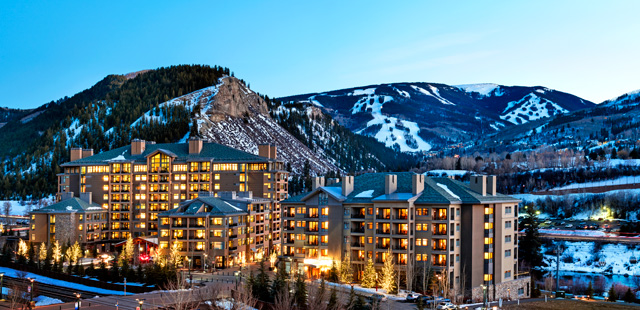 The
Westin Riverfront Resort and Spa
makes it easy for your family to hit the slopes simply by jumping on the Riverfront Express Gondola, which is accessed directly onsite at the Westin and takes you to the bottom of the Lower Beaver Creek Mountain Express lift in Bachelor Gulch. Parents will appreciate the 27,000-square-foot Spa Anjali, and the convenience of Maya, the signature onsite restaurant. The Westin Riverfront Resort and Spa was named second in Parents Magazine's "10 Best Snow Resorts for Families." One of the best family-friendly amenities is that Westin Kids Club, which offers constructive and fun activities for youngsters. With a swimming pool, sauna, steam room and hot tub, there is something for every member of the family.
Beaver Creek family-friendly dining
Much of the Beaver Creek dining scene sways toward gourmet fine dining in fantastic atmospheres, but luckily for families, many of these fine establishments are family-friendly kid's menus and small plates. There are also a handful of casual places perfect for grabbing a quick bite with the kids. Here are some top family-friendly restaurants in Beaver Creek and Avon:
While it may not qualify as dining, no family Beaver Creek ski vacation would be complete without a stop at The Candy Cabin, located at the top of Strawberry Park lift, to select from the array of colorful sweet treats.
For a quick, casual bite, head to Red Tail Camp for deli and barbeque options, including brats and pork burgers.
Stop in at the on-mountain Spruce Saddle Lodge for pizza, sushi, salads and soup.
Mamie's Mountain Grill is at the top of Bachelor Gulch, making it a great spot to take a ski break for lunch. At Mamie's, you get to grill your own chicken or Colorado lamb or order brats, burgers and soup.
Blue Moose serves salads, pizza and Colorado craft beer in a casual atmosphere in Beaver Creek Village.
For an incredible fine dining experience, make reservations at Beano's Cabin. The adventure starts with your transportation to the rustic, on-mountain cabin in a snowcat-pulled sleigh. Upon your arrival you are greeted with a roaring fire and authentic western ambiance. The cuisine is delectable, making Beano's Cabin an experience your family will not soon forget. Beano's Cabin welcomes kids during the early dinner seating.
A local favorite in Avon, Blue Plate offers kid favorites like mac and cheese and grilled cheese with fries, alongside entrees for grownups including fondue, steaks, trout, burgers and plenty of healthy dishes like salads, hummus and soup.